Individual members
SAEMED system offers an Individualized Biometric Online Medical Record Platform organized with ICD 10 diagnostic system, integrating a complete clinical record combined to laboratory, Imaging, and cardiology investigation records, as well as record of prescriptions and pharmaceutical needs. A segregated part of these record results on internationally required documentation such as vaccination record and medical certificates which are accessible for printing as a PDF format.
The medical records are accessible anywhere any time by the patient and their medical providers based on a double secured joint biometric access of the patient and the health provider.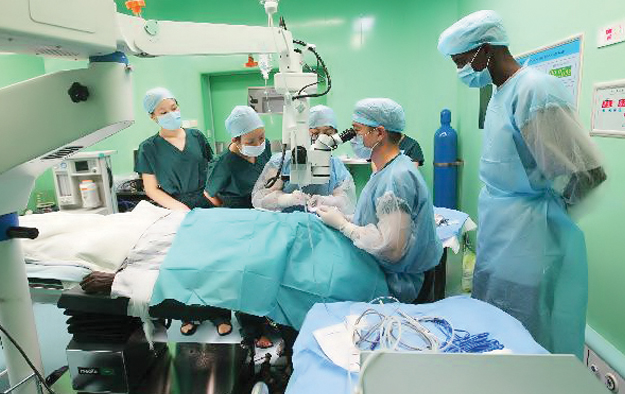 SAEMED's system is complemented by a Multipurpose Smart Card, which includes:
"ID CARD"a Biometric Identification contains our client's passport information, company employment records and the required Certifications.
"MEDICAL CARD", with the latest information stored in the card like diagnosis, blood type, allergies, vaccination records and medications in use with the latest record of ECG and laboratory results.It is to be used in case of emergency and when no access to accredited providers.
INSURANCE CARD confirming the illegibility to the insurance coverage and compensation with the policy number and digital access to coverage for the insurance plan and the company agreement.
IPAYMENT CARD, a payment card, allowing payroll payments from the employer to the card via the system as well as money transfer from the employees card to tween cards of family members, beside the classic payments and advantages to the member.
This individual program is excellent for Medical tourists, business travelers, diplomats and small companies and organizations without a corporate wellness program.
Corporate Members
SAEMED's System offers corporations and employers the possibility of a complete Health and Wellness program at the top of the individualized record system. The employer has the possibility to customize the standard packages depending on the nature of the work, the occupational risk and exposure of an individual worker. The services could be in co-operation with the in-house medical department of the company and or the subcontracted external medical providers. With the telemedicine programs even field workers, employees and internationally mobile working force could be included in the same program. The company specific insurance plan will be taken into consideration in the design of the program for the workers, employees and Executives.
The system is flexible allowing international companies savings and reduced exposure by the utilization of a secured global network of providers customized to the needs of the companies and its traveling employees to comply with the specific national and international standards; as an example of these industries we have shipping, oil drilling, mining and airlines industries